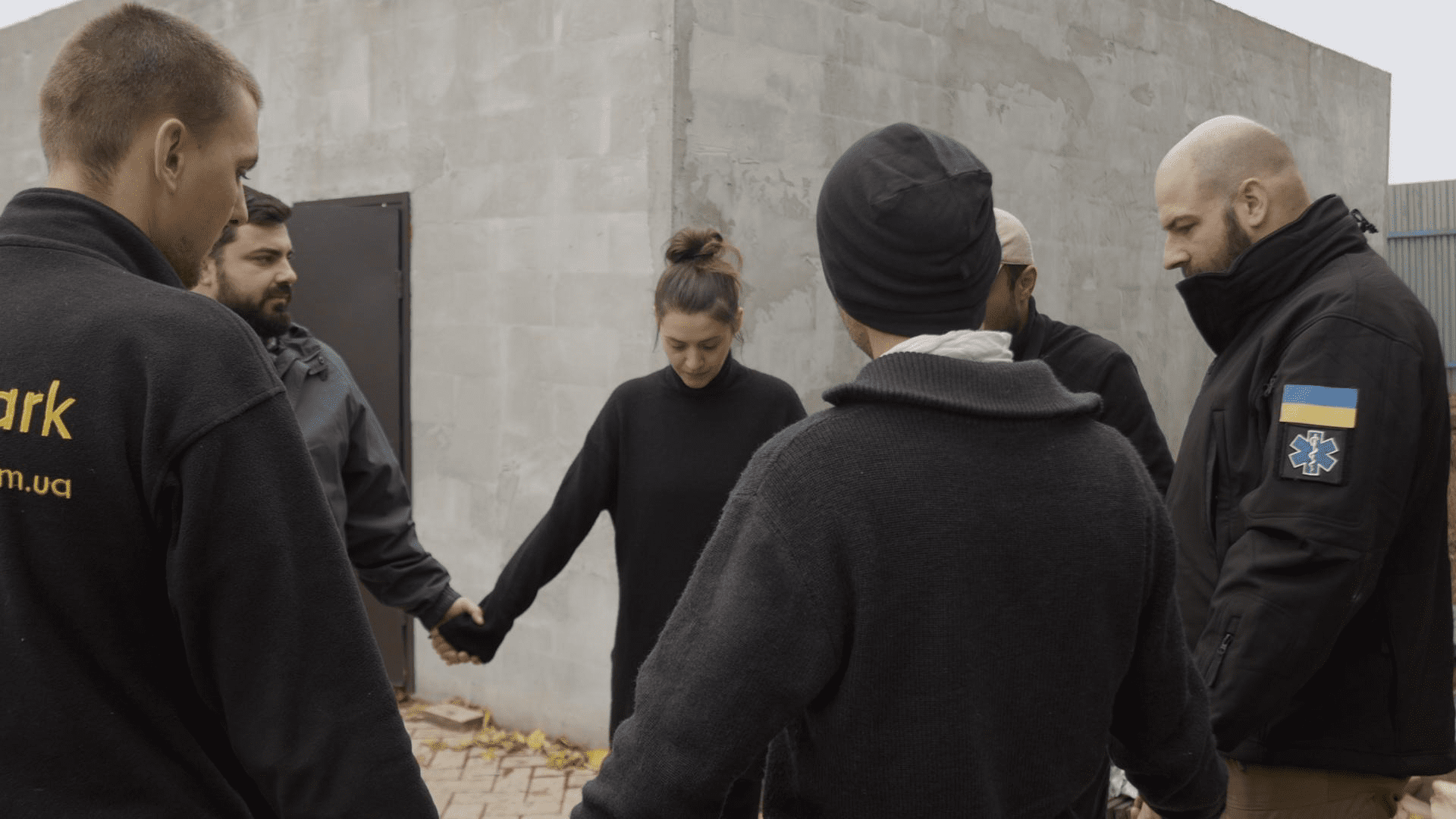 We are not a religious group.
But from the very beginning, at the start of our work in the Donbas, it has become a tradition for us to come together and "pray" before each mission.
"Praying" in this context for us, it means holding hands, calming down, focusing on ourselves and our mission.
We take a deep breath, pause. And one of our members says a few words.
We love this tradition. It helps us to stay calm. To channel the nervousness before the mission.
It strengthens our cohesion and reminds us once again what we risk our lives for every day.