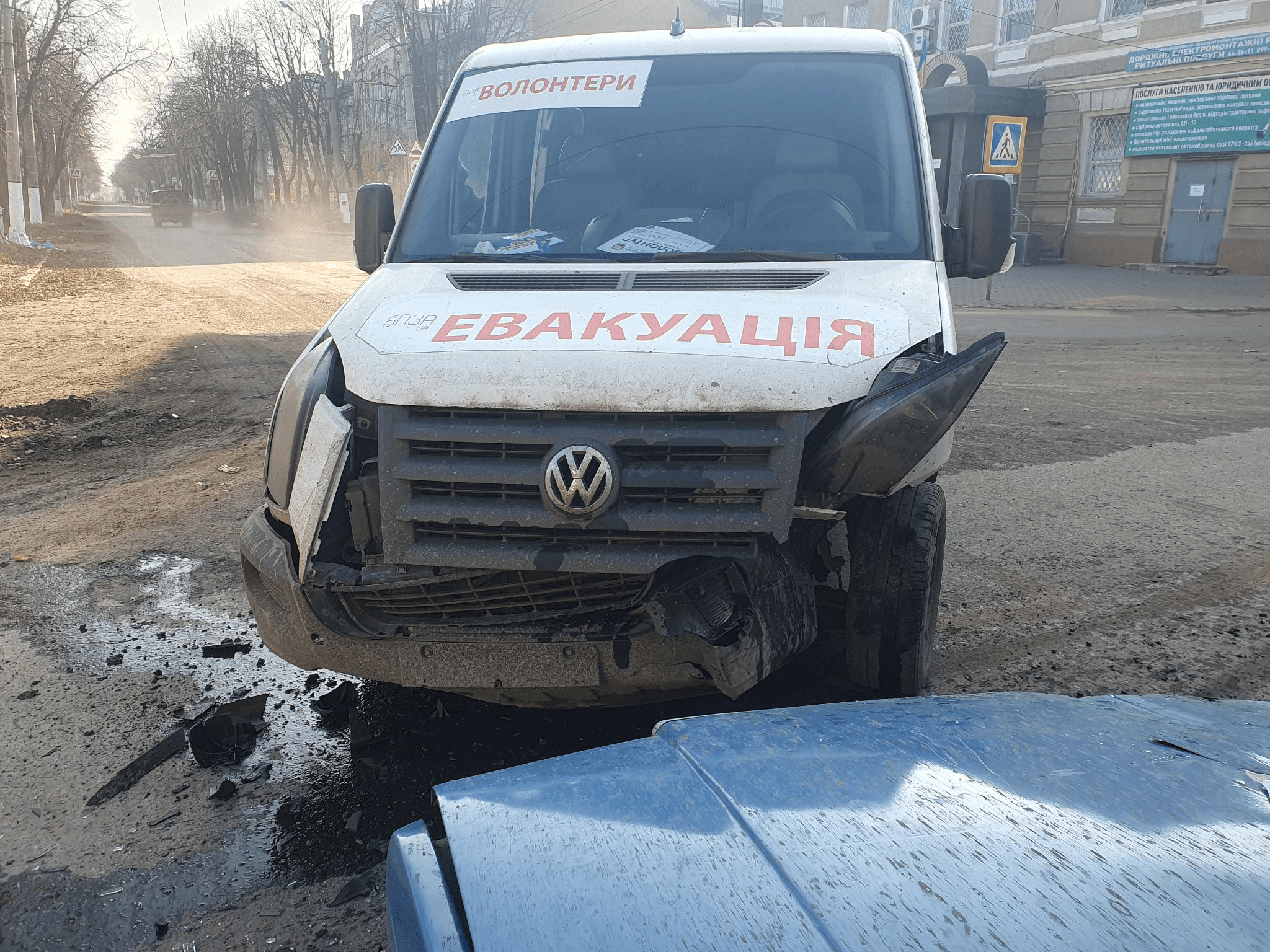 One of the main risks of working in a war zone is car accidents.
Unfortunately, it has now hit us as well.
Our team members Timo, Roma and Jodie were on a mission in Bakhmut when suddenly a car crashed into our van from the left. Soldiers were on a commando mission and raced through the streets of the city, which is currently under heavy fire.
Fortunately, no one was injured.
Nevertheless, Bakhmut is not a city where you want to be stuck longer than necessary. On top of that, there is hardly any internet or phone reception.
So our team, which normally evacuates people from this city, suddenly had to be rescued itself. We also had to leave the car in Bakhmut and could only tow it away the next day.
Such events are yet another reason why donations are so important. Accidents, tire changes or even simple wear and tear are part of the daily routine of our teams in the embattled areas.
The repairs always cost a lot of money.
We have to deal with these costs in order to be able to transport our team and especially the people left behind in the Donbas safely.
You want to support us? Great!
Under the following link you will find details about our donation account.