Every evacuation is life-threatening. Every trip to one of the embattled cities or to one of the suburbs can end in disaster. But what would be the alternative? Leaving people behind is not an option for us.
Unfortunately, there are still far too many people who make the decision to stay. We usually have to accept these choices – after all, who are we to judge?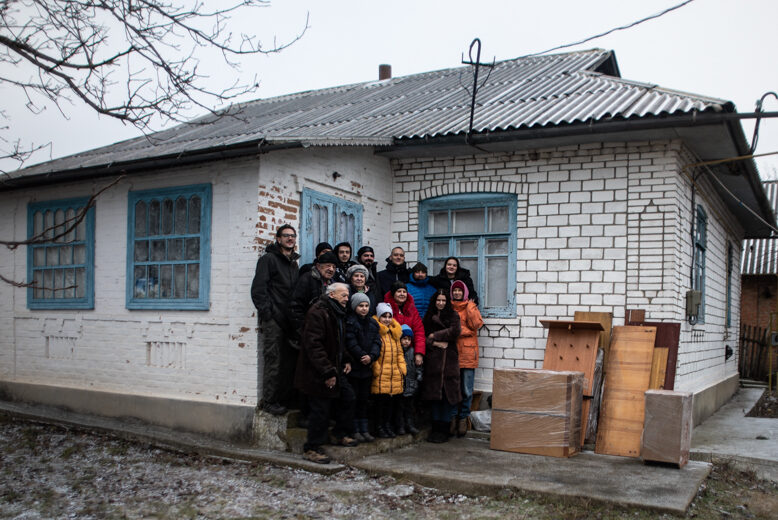 But there is a reason we are often given that we don't want to, no cannot accept in this way.
Money can't be the reason to stay in war
Many people explain to us that they are unable to afford new housing in a safe place. So they decide to stay in the war zone. Or even worse, in the course of time we have too often watched people return after their risky escapes. Precisely because they couldn't afford new housing any longer. That people have to make such a decision for financial reasons is unacceptable to us.
Thus our project REBASE was born.
We started this initiative at the beginning of December 2022. During one of our clinic events, we met a family in Siversk who had reported exactly these problems. They had their own house in the city, neither enough money nor possibilities to move with the family of nine. Grandparents, the grandfather's brother, parents and four children, three of them still very small: they all wanted to get out of the war zone. But financially and also organizationally, it was not possible for them.
The search for a new home would have failed simply because of the lack of Internet and telephone connections. In the combat zones, there is no connection to the outside world in most cases.
We made the decision to buy the family a house in a safe place in Ukraine.
With the partner organization Nestu, Base UA was able to realize the project. We found a suitable house in the Vinnytsia region, renovated it, got a truck and filled it with all the family's belongings. The move itself took place on January 6, 2023.
Shortly after, Base UA realized another move with a family of five. Also from Siversk. For them, too, we found a new home in the Vinnytsia region.
The happy families, the hopefully saved childhoods, in other words: the success of these two relocations could only mean one thing for us: These two projects were just the start of something even bigger. A kick-off. In 2023 we will continue to focus on project REBASE and intensify this work. After all, what good is a life-threatening evacuation if people end up having to go back to war? Base UA wants to provide sustainable aid.
Project REBASE is more efficient than short term shelters
In addition: Compared to the often bought or rented containers, which are mostly provided by large NGOs, house purchases are much more efficient. They are cheaper, more sustainable, more environmentally friendly and much more dignified for the people.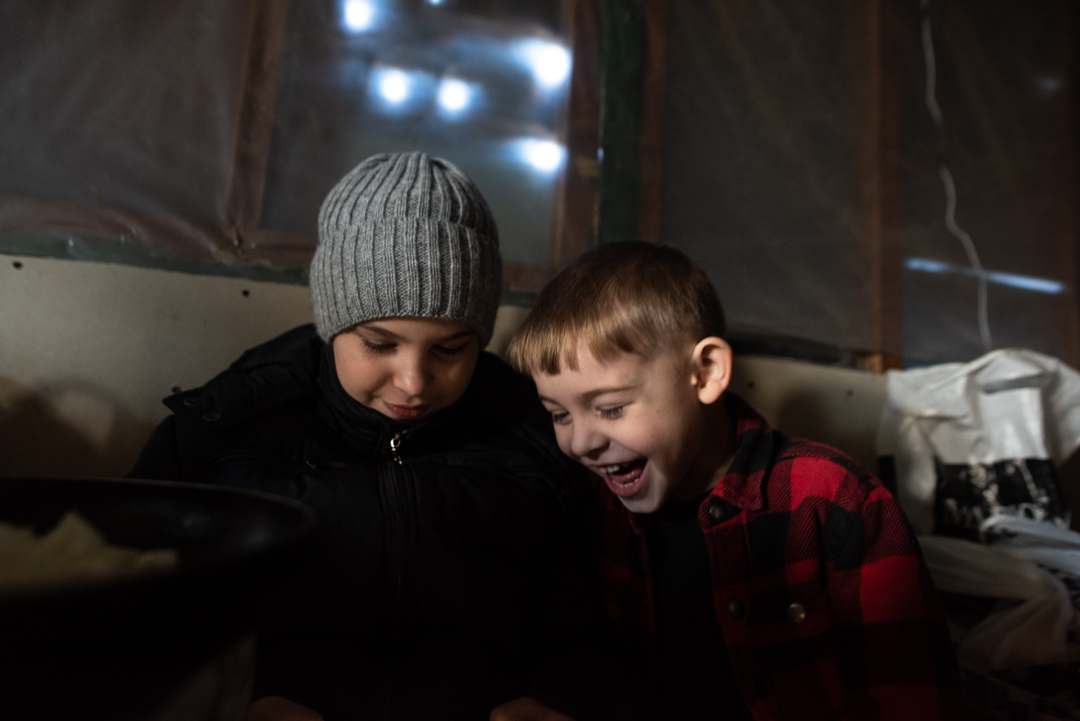 This project can also end up saving more lives. We can offer a sustainable alternative to the people in the disputed areas. Can show them that they will make it somewhere else. So hopefully more people will decide to flee.
There is something great coming – we promise!