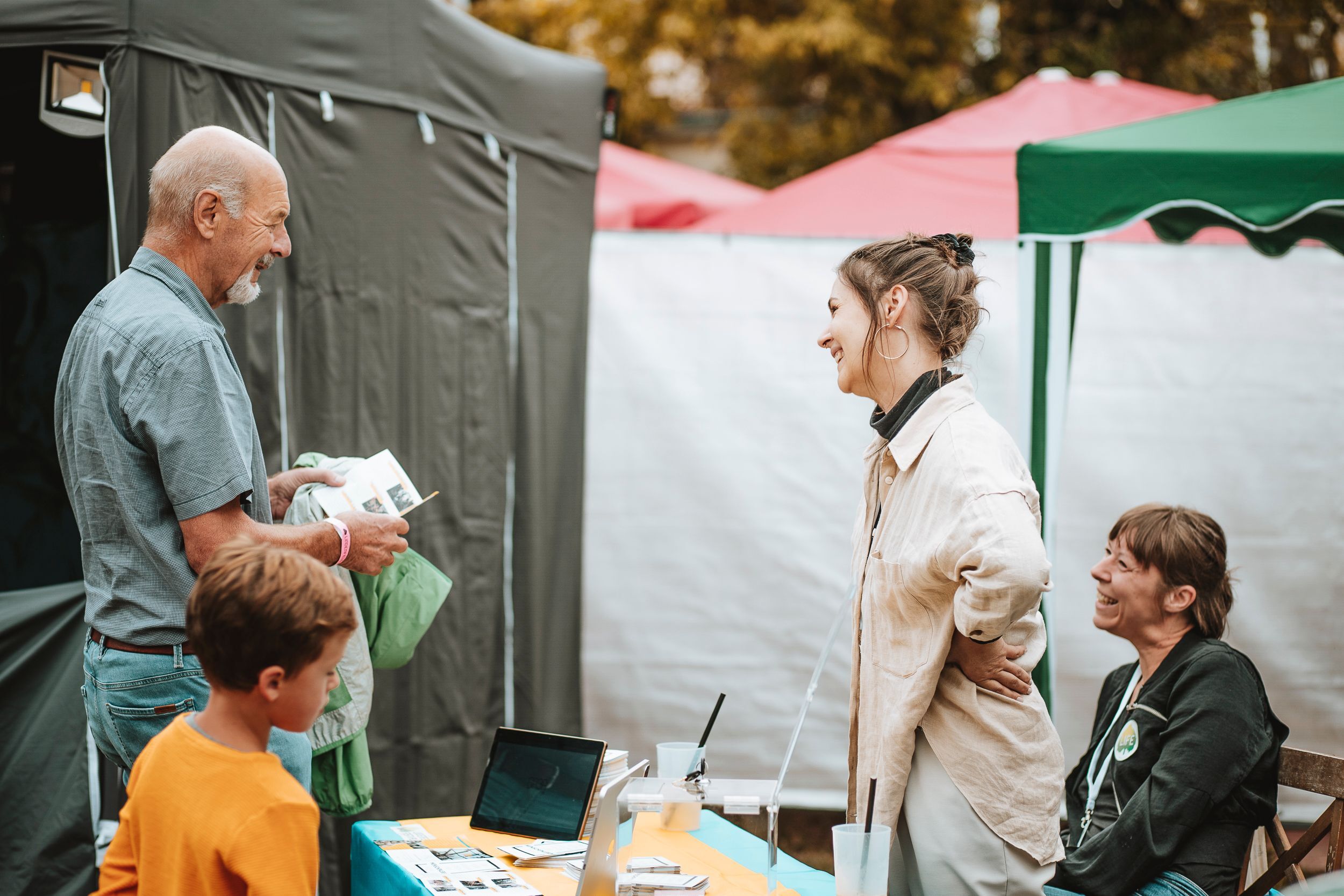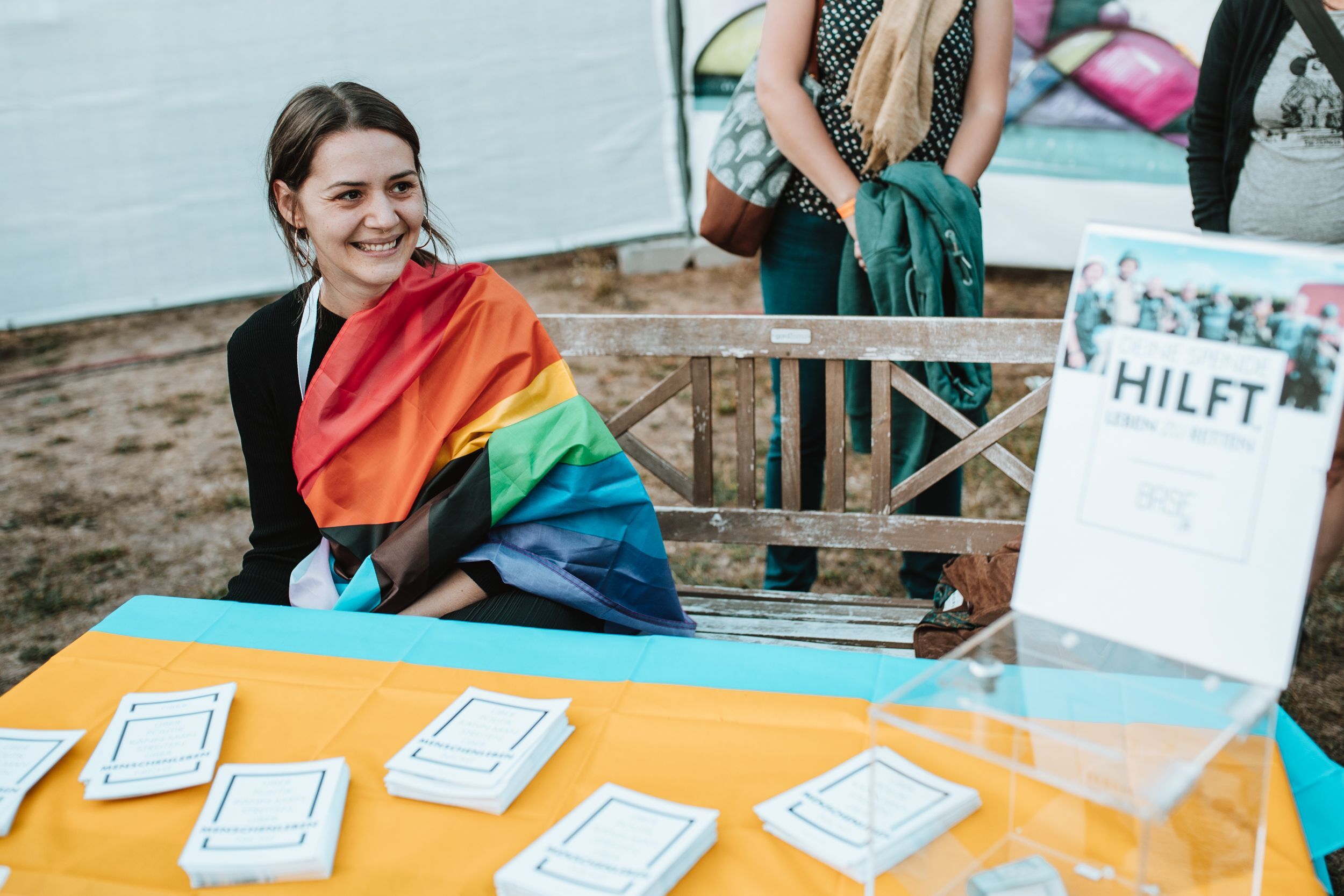 In September, our german Team members Hanno and Jodie had the pleasure of attending the LIFE Festival in southern Germany. Over the whole weekend they were there with a booth, had many conversations, collected donations, listened to music and educated the audience about our work in the Donbas.
The highlight for us was Sunday. On that day, Jodie was allowed on stage to give a short talk about our work. Who are we? What do we do? What does it actually cost for us to be on an evacuation mission for a week? What is everyday life like in war?
They had super exciting conversations, the weather was fantastic and also Hanno and Jodie were able to collect donations that go directly to our work in the Donbas.