We are always amazed at how much strength there is in Ukrainian youth. Once again, our Art Camp team was able to experience how beautiful youth unity and joint activities in nature can be.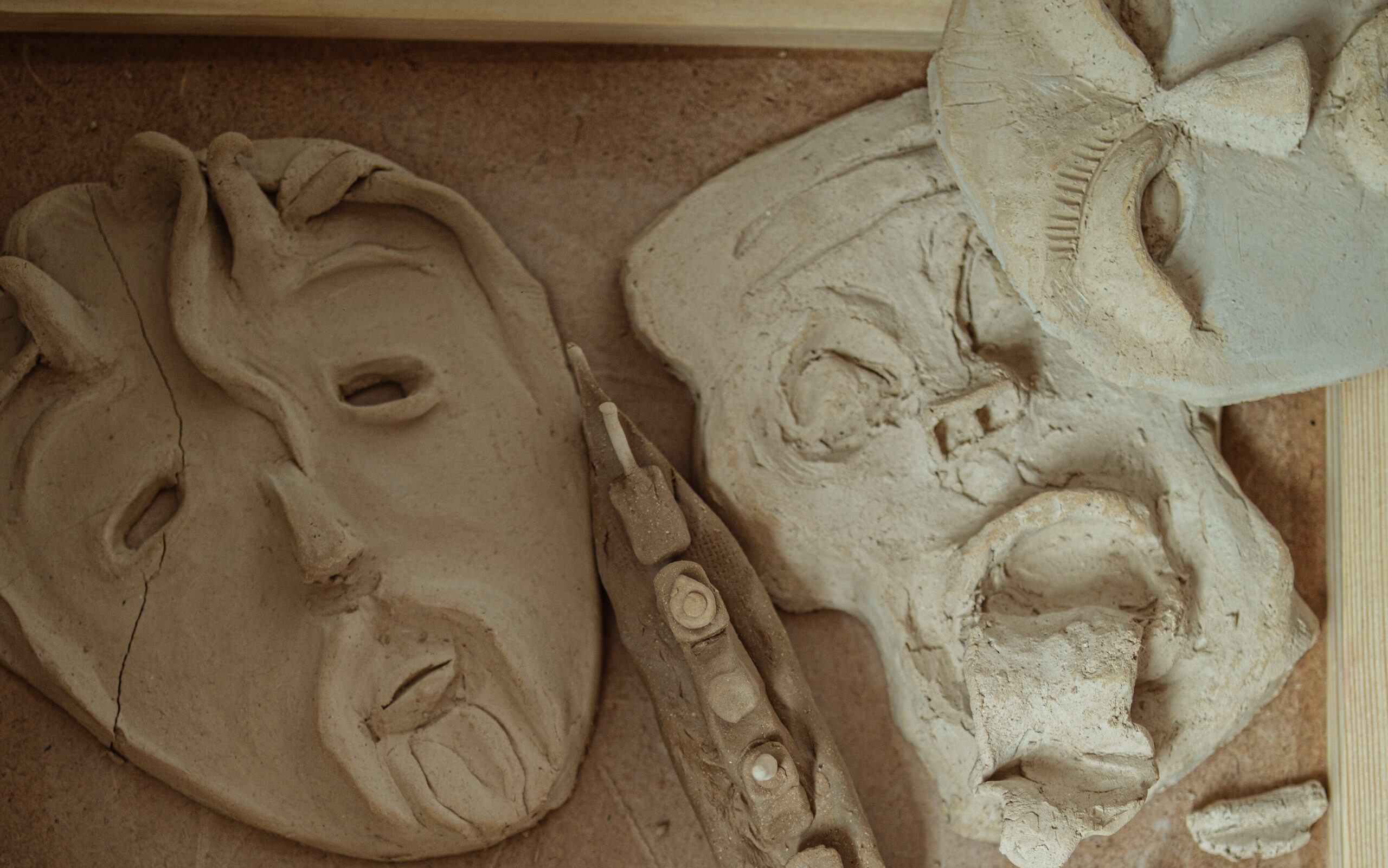 From March 21 to April 2, we again organized an Art Camp ("Horitsvit") for children who had fled the war in Ukraine. It took place in Oriana Center (Dragobrat) in the west of the country.
The camp was prepared and carried out by a team of curators, a psychologist, a hiking guide, a musician, a filmmaker, an artist and a sculptor.
Once again, we had too many applications – which of course can only mean one thing for us: We will continue. In the future there will be Art-Camps again and again, because the happy faces, the many stories and tragedies leave us no other choice.
Children from all over Ukraine
We had 244 applications and were able to invite 26 participants between the ages of 12 and 15 to our camp. The young people came from the areas of…
Donetsk (Donetsk, Khartzsk, Mariupol, Bilytske, Kramatorsk, Jasynuvata, Debaltseve, Horlivka)
Rivne (Gosha)
Vinnytsia (Hlukhivtsi)
Kharkiv (Kharkiv, Izyum)
Zaporizhzhia (Berdiansk, Shchaslyve)
Mykolaiv (Mykolaiv)
Kyiv (Kyiv)
Luhansk (Sievierodonetsk)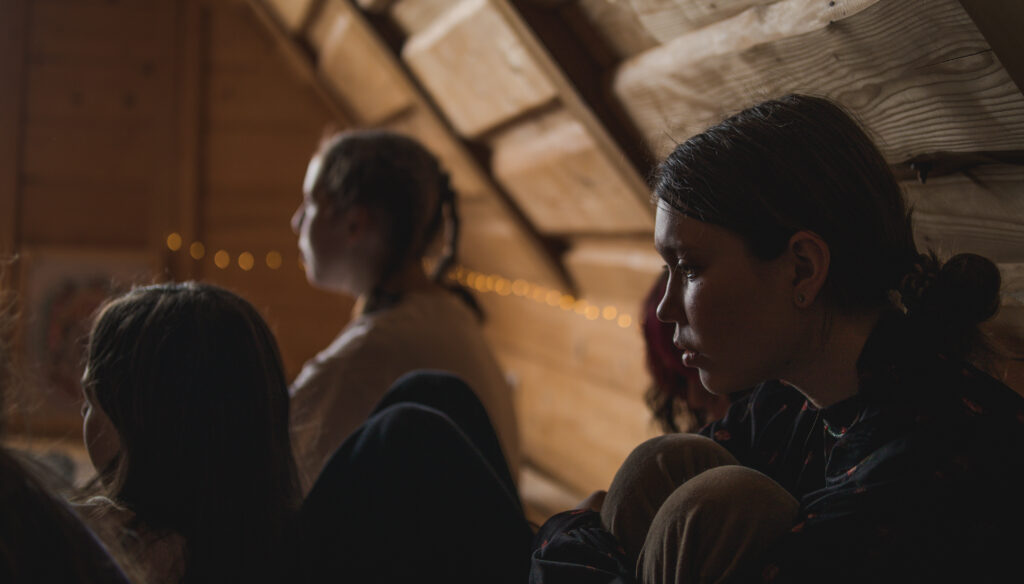 23 children had the status of internally displaced persons, meaning: they had to flee their homes, but continue to live in their home country, Ukraine. Eight children have parents fighting for Ukraine at the front, three children lost their parents as a result of the war.
Wide variety of activities
The theme of the camp was the phenomenon of transformation, which we worked on through a wide variety of activities and workshops.
Morning
Each morning began with yoga movements, breathing exercises and a variety of other activities that prepare the body and mind for a new day.

The youth explored the issue of flexibility, change, stereotyping and prejudice. They shared their experiences with loneliness and helped each other by talking about how to overcome social distances. They also talked about how to better control their own attention and strengthen their concentration.

The children also talked about the basics of democracy and had the opportunity to work in groups to create their own programs, present them to the audience and experience fair democratic elections.

Noon
At noon, the workshops started.
In the theater workshop the participants dealt with the theme of mythical creatures of the Carpathians, created their own characters, wrote short essays and developed a joint performance from them.

In the picture workshop, the young people also drew their characters and then designed their own costumes for the performance.

In the singing workshop, the children sang traditional spring and lullabies and learned modern songs of Ukrainian musical culture.

The young people who chose the painting workshop were able to learn different painting techniques, fantasize about the nature of colors and embody their inner images with brushes and pencils.

The participants of the sculpture workshop made bas-reliefs, modeled from life and worked on their own projects.

And also
Camp time was also filled with games to help participants get to know each other better.

Games that promoted communication and contributed to a stronger group cohesion.

Games in which aggression, anger, and rage were allowed, leading to lively reflection among the participants about their view of the world.

Team games to strengthen trust and build friendly relationships in the group.

Tennis, billiards, visits to the cinema, sauna sessions, tea ceremonies and much more.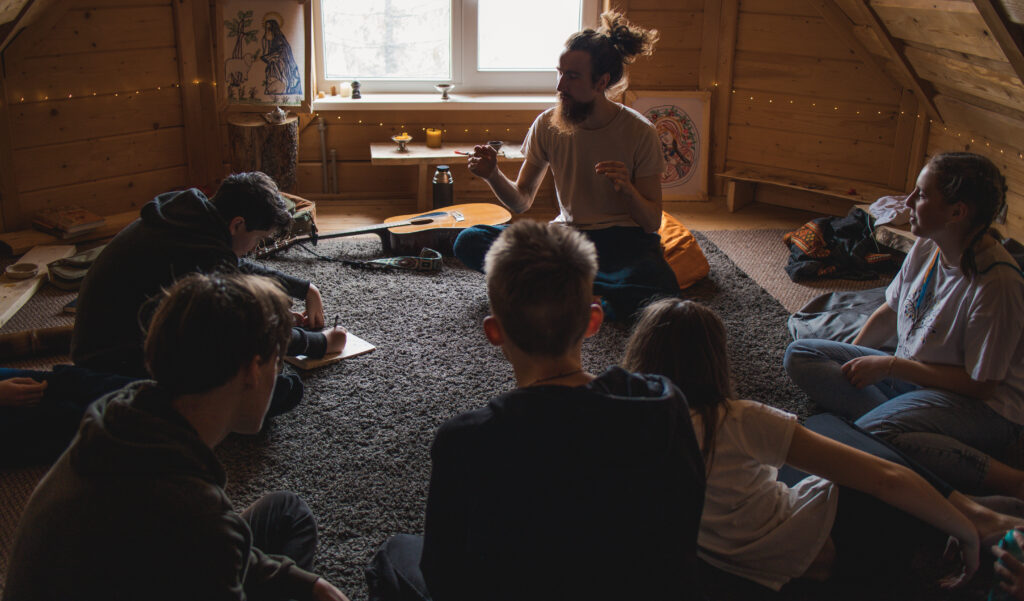 Of course, the grand finale was not to be missed. After all, each person who is artistically engaged has a story to tell – for that they need an audience. So on the last evening of the camp there was a beautiful performance. Here the young people could present their creative works, performances and impressions.
Regular walks and hikes to the Svydovets ridge also strengthened group cohesion and ensured that we could all recharge our batteries. Interaction with nature is the perfect catalyst for this.
We are already looking forward to the next camp. The power of youth gives us strength to continue our work.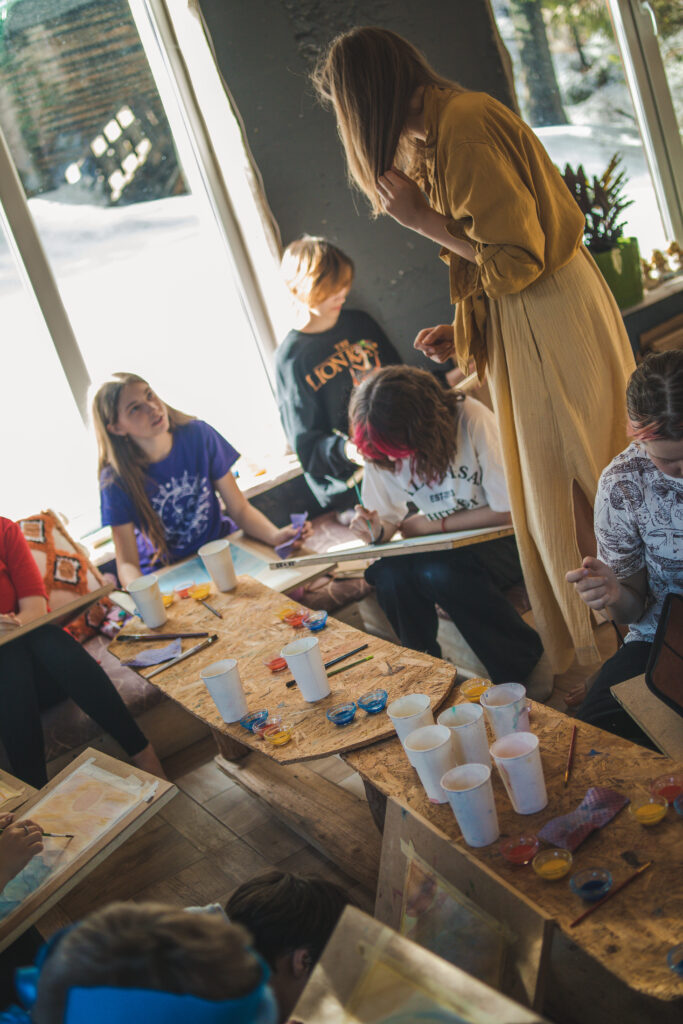 All photographs were shot by Anna Kyshynkska