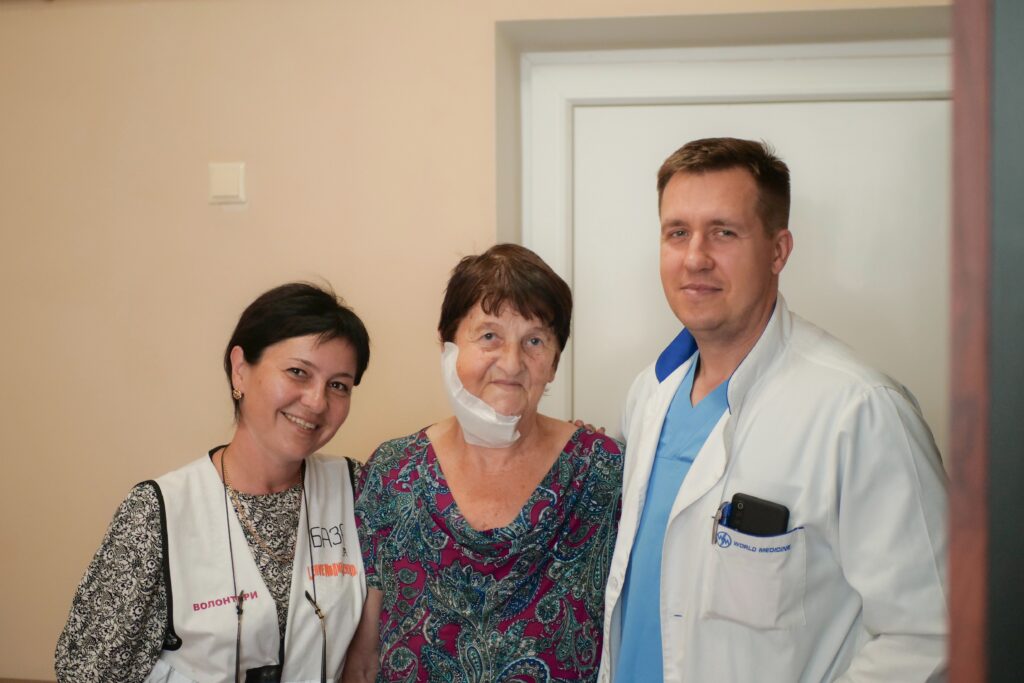 Oleksandra visited the Base UA mobile clinic for a checkup. She had a large tumor on her face that had been growing for three years. Doctors had refused to remove it due to the high risk of surgery.
Oleksandra before the operation
Olena Merezhko, a doctor at our mobile clinic, advised Oleksandra to contact the Regional Territorial Medical Association in Kramatorsk. She helped Oleksandra schedule a consultation with Mykhailo Hlanko, a highly qualified oncologist.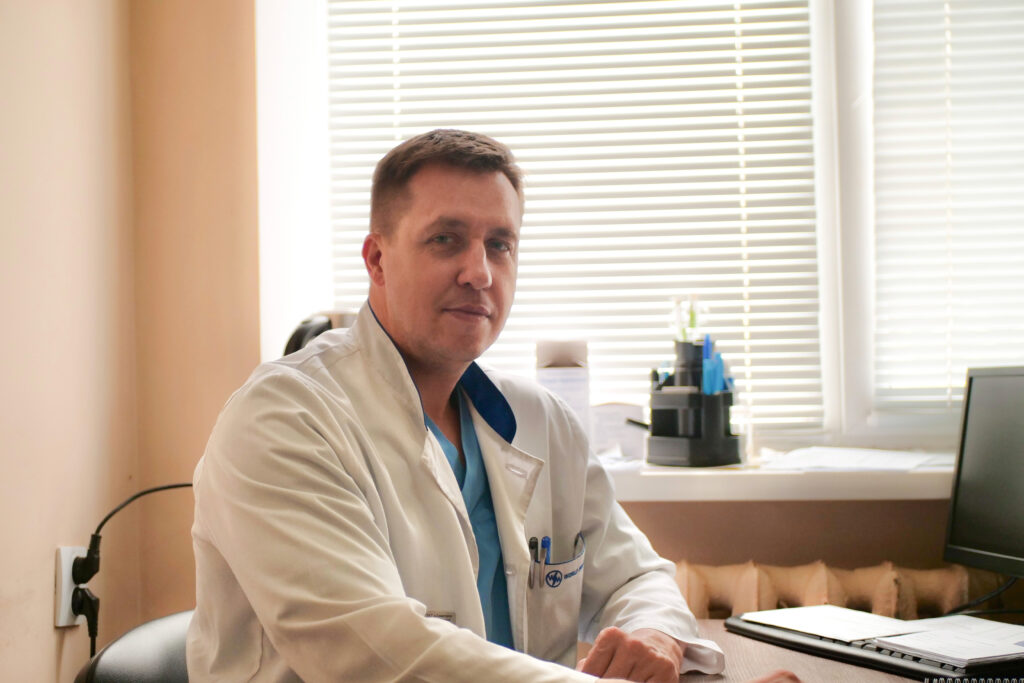 Dr. Hlianko examined Oleksandra and agreed to operate on her tumor. The surgery was successful, and the results are impressive.
Oleksandra after the operation
The Regional Territorial Medical Association in Kramatorsk continues to diagnose and treat oncological diseases. They provide services to cancer patients who need chemotherapy, surgery, and radiation therapy.
We are proud to have played a role in Oleksandra's remarkable transformation. Our mission is to provide direct and indirect assistance to as many people as possible.